Ruth Penfold-Mounce
Academics are increasingly called to have 'impact' and to be public intellectuals outside of the ivory towers of universities. This often calls for working outside of the comfort zone of many academic researchers - talking to and appearing in the media.
Ruth Penfold-Mounce
, Lecturer in Criminology reflects on her experience of filming with the BBC:
'Last year in March I received an email from the BBC who wanted to ask some questions about the book I'd written
Celebrity Culture and Crime
in which I had done a case study of the East End of London 1960s gangster twins, the Krays. Phone conversations followed emails and before I knew it I had been asked to be an 'expert' on the Krays and to walk the Hairy Bikers through a murder scene in The Blind Beggar pub in London. It was an offer I couldn't refuse despite being horribly nervous at the thought of appearing on national television.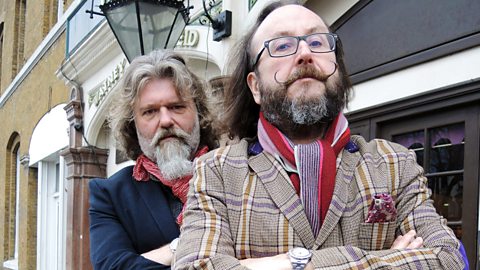 The Hairy Bikers
On Friday 29th April 2016 the episode for which I had filmed was shown. Admittedly I was nervous as to how I would come across but after watching it I feel really proud to have done it. Getting out of my comfort zone and appearing on television was a fabulous opportunity to share my passion for celebrity and criminality. I am also glad that I thought in advance about how to make this opportunity into something more than just dissemination of knowledge. I made sure that I got to have a say on the voice over content and I have kept the emails as evidence of my 'impact'.
For fellow academics thinking about how to make the most of media opportunities and to turn it in to impact I would encourage you to consider keeping evidence of how you contributed. Are their suggestions you made that led to a change in emphasis or direction of the debate? If there were phone conversations make sure you send a follow up email confirming what you have suggested - keep the paper trail. We are now (somewhat sadly) in a time where it is vital to think tactically in order to maximize your impact.'